Shopping Cart
Your Cart is Empty
There was an error with PayPal
Click here to try again
Thank you for your business!
You should be receiving an order confirmation from Paypal shortly.
Exit Shopping Cart
Behind The Smile & Broken ?
I gave up once and tried to end it all... I gave up on life and myself... for those of you going through a hard time know that you're not alone.... Don't ever become the . Always stay the ; in your life because Even as I type this I'm going through a rough time but I have seen worse and I've seen better and I know that my story isn't over yet and neither is yours!
-Josh
April 16th is #NationalSuicideAwareness day The semicolon represents a sentence the author could have ended, but chose not to. The author is YOU & the sentence is YOUR LIFE! I've been there. I lost my way and gave up. I thank God that He gave me a second chance. If you are having thoughts of suicide or need someone to talk to call https://suicidepreventionlifeline.org" target="_blank">The National Suicide Prevention Lifeline at (800) 273-8255.  It doesn't just have to be one day.... Be a semicolon EVERYDAY! 

I also love this quote:
"As we stand there, it hits me how quickly everything changes - how life is like peering into a kaleidoscope, and just as you're looking at a gorgeous pattern you think you'd maybe even like to keep around forever, the colors morph into something completely different, and there's no getting back to that first pattern. No matter how much you'd like to see it again."
― Holly Schindler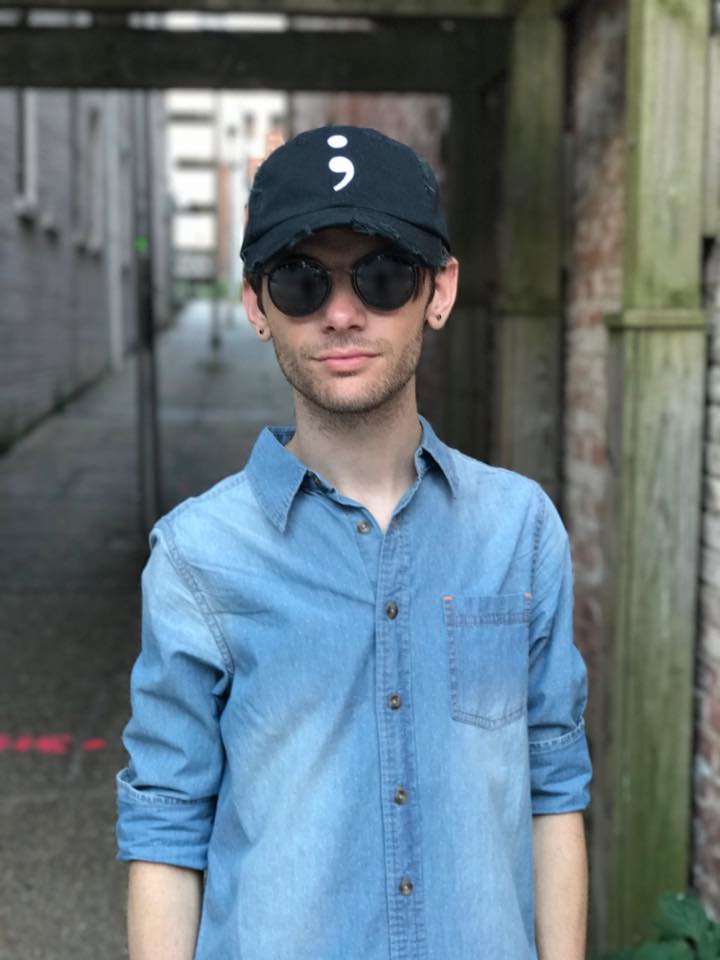 Photo By:Autumn Dawn
Categories: None
/